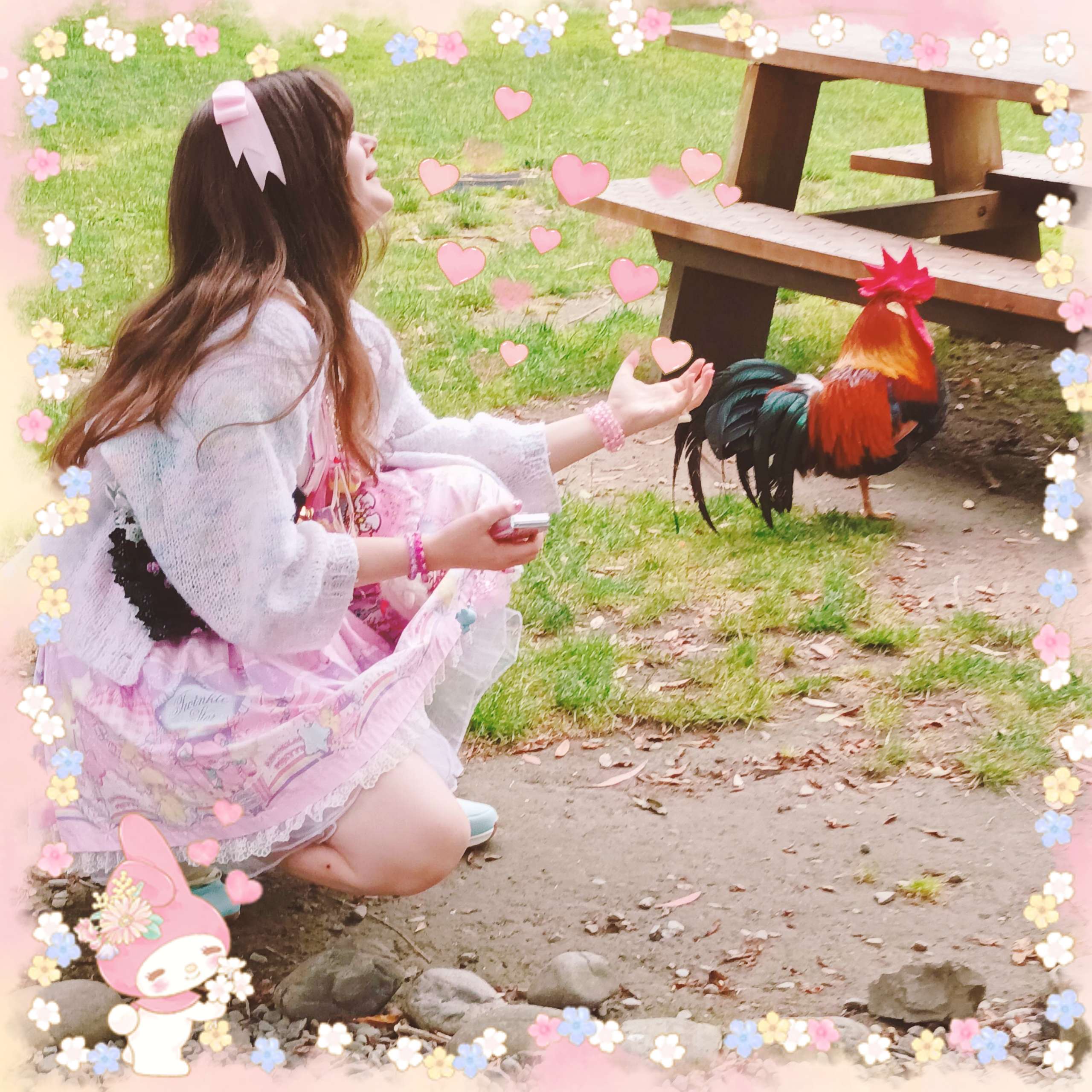 Hello! I'm Ally and I'm the webmistress of this here site! In the above image you can see a photo of me, yearning for cock. I use this site as sort of a
virtual scrapbook
. Where I can have all the fun of writing down my ideas and sticking cute things onto a page without all the fuss of glue and ink. Plus I get to share it all with you! This site isn't intended to be "nostalgic" or "old web" in any way, I'm just not very good at coding haha.
Interests:
Lolita fashion, kawaii aesthetics, anime & manga, magical girls, 80s-00s girl's toys, BL, lost media, pop punk, tea parties, websites, illustration, sewing, baking, op shopping
Media:
Banana Fish, Devilman, Flip Flappers, Cardcaptor Sakura, Nu: Carnival, Sugar Sugar Rune, Revolutionary Girl Utena, Berserk, Slow Damage, Momo to Manji, Vassalord, Ojamajo Doremi, Mewkledreamy, Dorohedoro, Dandadan, Ouran Highschool Host Club
Favourite...
Color:
Pink!
Fruit:
Strawberries, cherries and blueberries
Soda:
Chupa Chup strawberries and cream creaming soda
Candy:
Chocolate coated rasins
Lolita print:
Cotton Candy Shop by Angelic Pretty
Musical band:
My Chemical Romance