Belated Easter Celebrations
12/04/2023

Mood:
Eepy


Reading:
Nothing


Watching:
Nothing


Listening to:
Everything is Alright - Motion City Soundtrack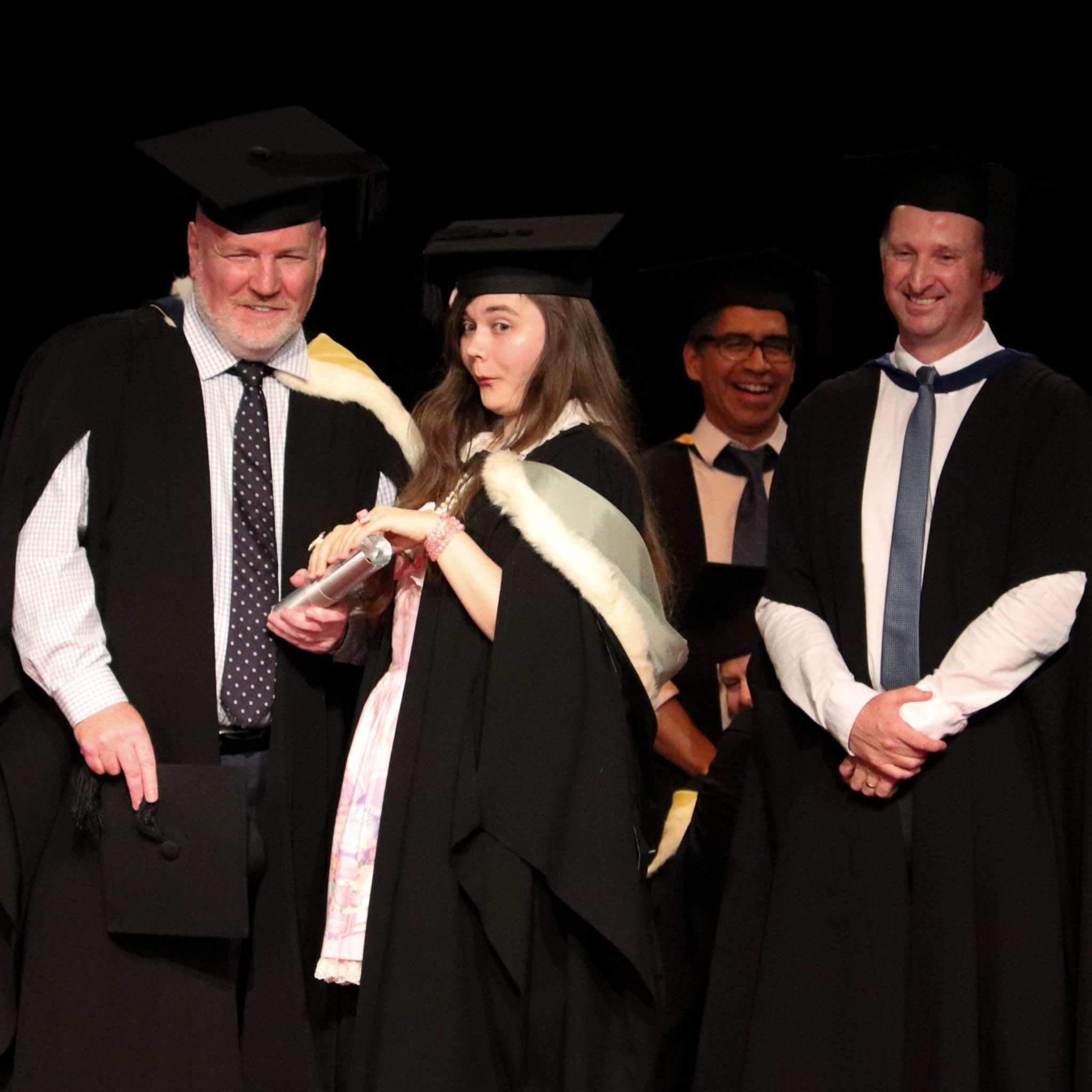 Hello! I've had a delightfully busy week this week. Probably the most notible event is that I finally was able to attend my
university graduation ceremony
and recieved my
degree
! The ceremony itself was extremely boring, but I'm happy to finally have my fancy piece of paper and be able to put it in a frame. I'm also happy to
never have to go back
to that shitty schoolc ever again rip. I didn't enjoy uni. I was not very happy for those 3 years. Not only was the course I took utter garbage and also disrubted by the pandemic - but I was
very
mentally unwell haha.
Both in terms of the panic disorder and my general mental wellbeing. I'm doing a lot better now that I'm out of school. Sadly I haven't heard back from the toy store job I was interviewed for. Not getting a generic "you didn't get the job" phone call or letter makes me a little hopeful that maybe they just haven't finished picking someone yet but it's been quite a while by now haha
. Usually you do get a rejection letter/call after an interview so gah who knows. I'm looking at another job tho, it's a bit of a boring one tho. But my friend works there and he says pay is good. I do hope something more interesting than that comes up tho. I keep seeing some rlly cool jobs in Wellington too, but like moving so far away is scawwy. Hhhhh I guess I'll shoot my shot for a few of them. It would be a total dream to get my foot in the design door ahhhh and I do have a flat I could move into already hnnnnn....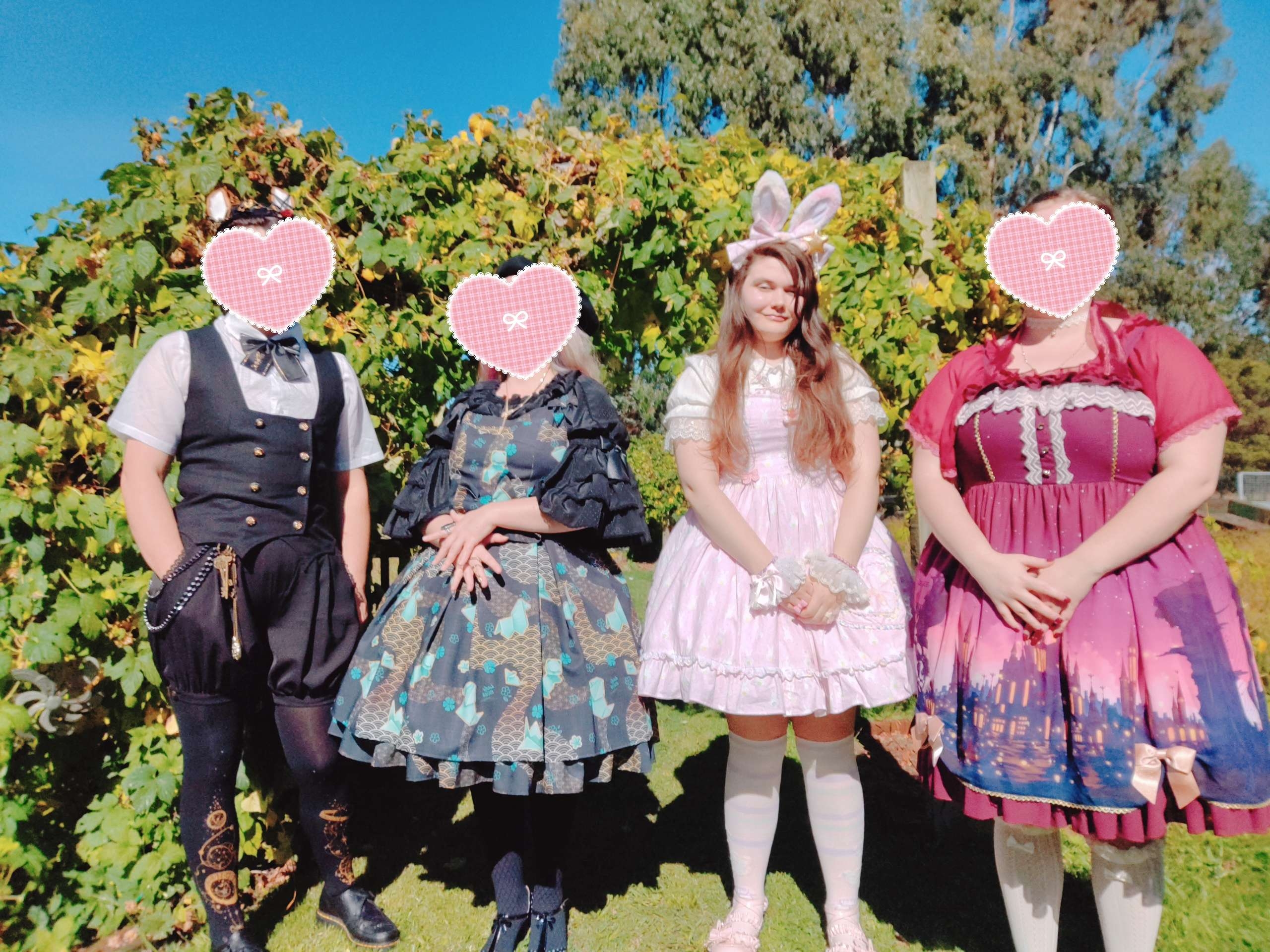 On
Easter Sunday
I hosted a
Easter tea party lolita meet
!
I had 3 wonderful guests over for a tea party, an easter egg hunt and some deco sweets crafting!! I spent two whole days preparing for the tea party and also got up at 5am to make the Easter brioche. But it was so worth it. I've always wanted to hold a cute Easter tea party with an egg hunt and now I finally have!!! I want to host more lolita events. I hope wherever I end up moving to I'm able to do so. I remembered to take lots of photos and I'm going to get them printed out to add to my photo album. Oh yes! This week I got photos printed to start a photo album! My goal for this year is to enough fun things so that I can fill up the Rilakkuma album I got a short whole ago and posted about. I also thrifted another photo album haha, I got the most adorable
fairy kei
looking
FLOMO photo album
from a thrift store on the day I went out to pick up my graduation gown. I'm obsessed with how it looks. It makes me think of
Cotton Candy Shop by AP
so much.
In terms of media for the week, I finally finished playing
Sweet Pool
. Traumatic is all I will say about it. And started playing
Togainu no Chi: Lost Blood
. I played
Keisuke's
route, all endings. Hmm... Screwdrivers huh? Alright. The good end was really sweet tho so I will forgive him. I'm kinda 50/50 on yandere type characters, but this one was alright. Keisuke was just juuust on the cusp of being too annoying to stand. He's like a wet dog. A sad wet dog. A sad wet dong in the rain while sad violin music plays. I didn't really consume any other media this week. I have been listening to a lot of
Fall Out Boy
and
Motion City Soundtrack
tho. The new fob album is so damn good. They never fucking miss!!!! Ever!!!!
Oh here's something cool, I downloaded this
Towa Shimeji
from a Slow Damage discord server! I'm a little obsessed with it hehe. I think it keeps me more focussed somehow? Like having a little critter moving around my computer screen. You can download it
here!!!!!!!
I enjoy throwing him around my screen. I did a good amount of drawing and zine work this week. Lots of boring planning/organizing stuff for the zine. But I'll be able to start putting layouts together soon I think. I wanna go with a more kinda sleek and professional look this year as opposed to last year's
"charmingly ameture"
aesthetic. This week I need to get started on the cut out/freebie for the zine. I want to do some cute note paper and an envelope this year. We'll see how it goes!
Just to end the blog off on a bad note: did you guys hear that
Book Depository
is shutting down??? MY PREORDERS!!! FUCK!!!!
AAAAAAAAAAAAAAAAAAAAAAAAAAAAA AAAAAAAAAAAAAAAAAAAAAAAAAAAAAAAAAAAAAAA AAAAAAAAAAAAAAAAAAAAAAAAAAAAAAAAAAAAAA AAAAAAAAAAAAAAAAAAAAAAAAAAAAAAAAAAAAAAA AAAAAAAAAAAAAAAAAAAAAAAAAAA AAAAAAAAAAAAAAAAAAAAAAAAAAAAAAAAAAAAAAA AAAAAAAAAAAAAAAAAAAAAAAAAAAAAAAAAAAAAA AAAAAAAAAAAAAAAAAAAAAAAAAAAAAAAAAAAAAAA AAAAAAAAAAAAAAAAAAAAAAAAAAAA AAAAAAAAAAAAAAAAAAAAAAAAAAAAAAAAAAAAAA AAAAAAAAAAAAAAAAAAAAAAAAAAAAAAAAAAAAAAA AAAAAAAAAAAAAAAAAAAAAAAAAAAAAAAAAAAAAA AAAAAAAAAAAAAAAAAAAAAAAAAAAA AAAAAAAAAAAAAAAAAAAAAAAAAAAAAAAAAAAAAA AAAAAAAAAAAAAAAAAAAAAAAAAAAAAAAAAAAAAAA AAAAAAAAAAAAAAAAAAAAAAAAAAAAAAAAAAAAAA
WHAT THE FUCK DO YOU MEAN I'LL NO LONGER BE GETTING MY PREORDER OF MDZS SPECIAL EDITION??? IT'S FUCKING $60 ON MIGHTYAPE OH MY GOD. Anyways
Until next time!